I'm always looking for ways to cut out waste in my household. ESPECIALLY the kitchen.
I have struggled though when doing so.
First- I tried switching a lot of my products to glass jars but there are certain things I love ziplock bags for!
Then- I tried switching more of our cleaning products (which I have mostly succeeded at- I love Dawn though).
Recently, I've been trying to find ways of cutting my use of saran wrap and plastic baggies. I didn't want to get rid of using them entirely- but I wanted to cut down some of my usage.
In my search for products- I found out you can actually get silicone lids that fit a variety of containers. I'm always game for trying new products and sharing my opinion on them so I figured it was worth a try.
I received a 2 pack to try (10.5 in and 6 in size to try)
They aren't anything fancy looking but they look like this when in use: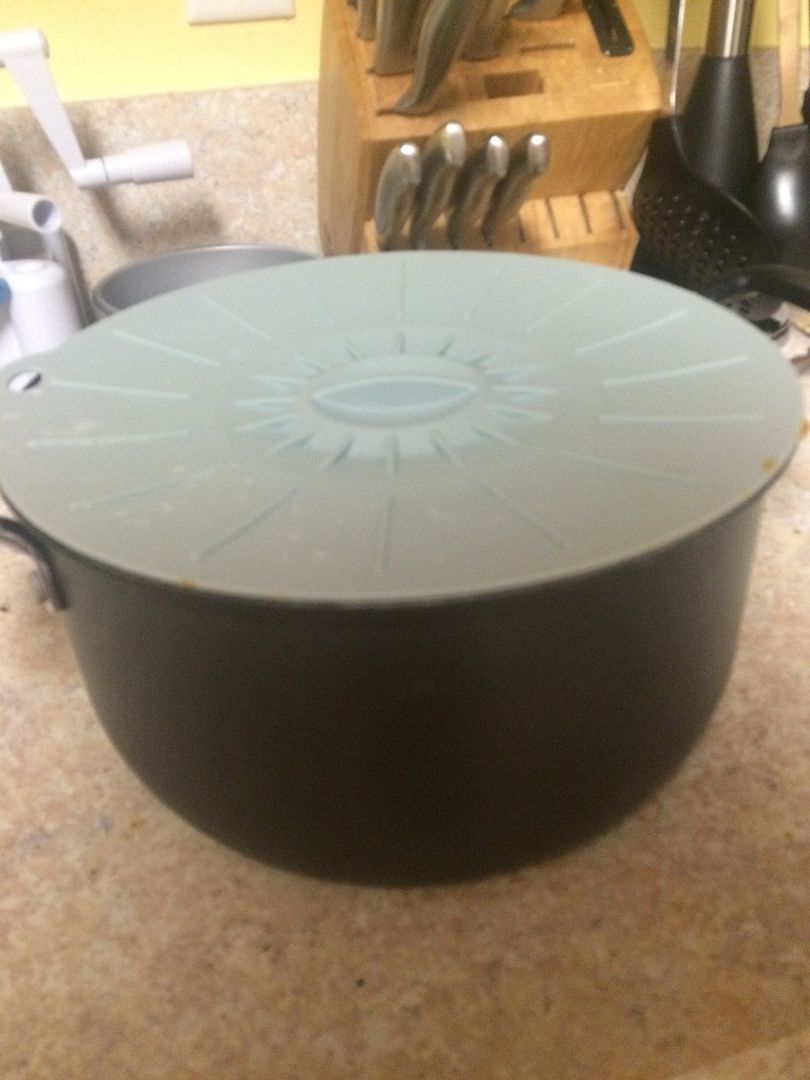 I definitely am finding more uses for the 10.5 inch. I love it for when I make a big pot of pasta and don't want to try to bag it all up. It fits perfectly on top of the pot I use the most.
These are microwave safe, dishwasher safe and can be used in the fridge or the freezer as well. It's a great reusable option. There is no "learning curve" with this product- just put it on top and push down and the suction closes it tightly.
Overall, I think these are a good product. I would like more sizes but these two fit a variety of pans and mugs (the smaller size is intended for fitting on cups and such).
You can check this product out here: http://amzn.com/B00YGPTUGK
disclaimer: I did receive this product in exchange for my honest and unbiased review. However, regardless of how I received a product I will be honest in my reviews.