Code&Quill Notebook Review
Code&Quill is a new notebook in the planner scene. The notebooks are marketed as "beautifully crafted notebooks for creatives." There are two styles of notebooks available- the Origin and the Traveler. I purchased the Origin as part of the Kickstarter campaign so that's the one I am going to review/talk about. I purchased it to use for bullet journaling (more about that in a separate post)
The Origin costs 20.00 which I think is a good price for what you are getting. It has two color options at this time- white and gray. The white has a red contrast label/inside cover and the gray has a teal label/inside cover. It has a hard cover and a stay flat design (so that you aren't always fighting to keep the pages open!The lefthand pages have a dot grid while the right hand pages have a indentation rule. This is perfect for bullet journaling which is what I do.
The paper is 100GSM and is designed to prevent pens from bleeding through the pages (they have not tested all pens on it yet but most of the main brands I believe). The Origin is 5.5" by 7.7" which is the perfect size for me- not too big to toss in my bag but not so small that I can't fit much on the page The Origin contains 192 pages!
Now- that's all the technical explanation- lets get down to pictures! This is fresh out of the packaging.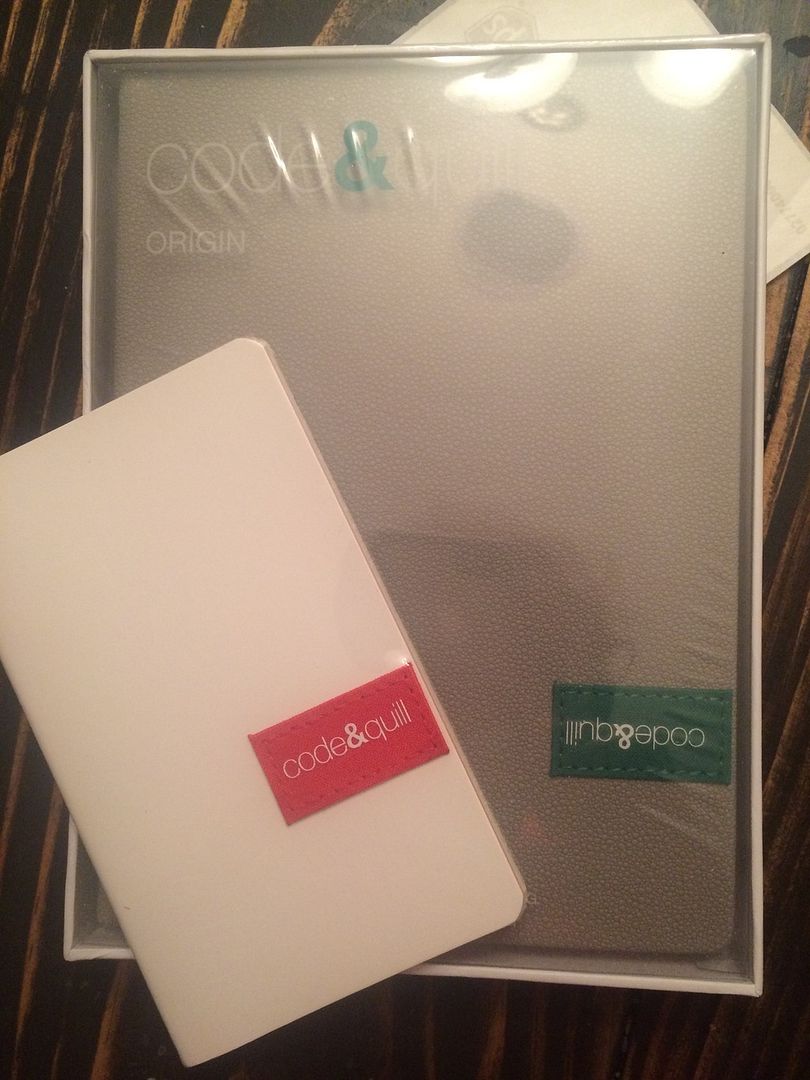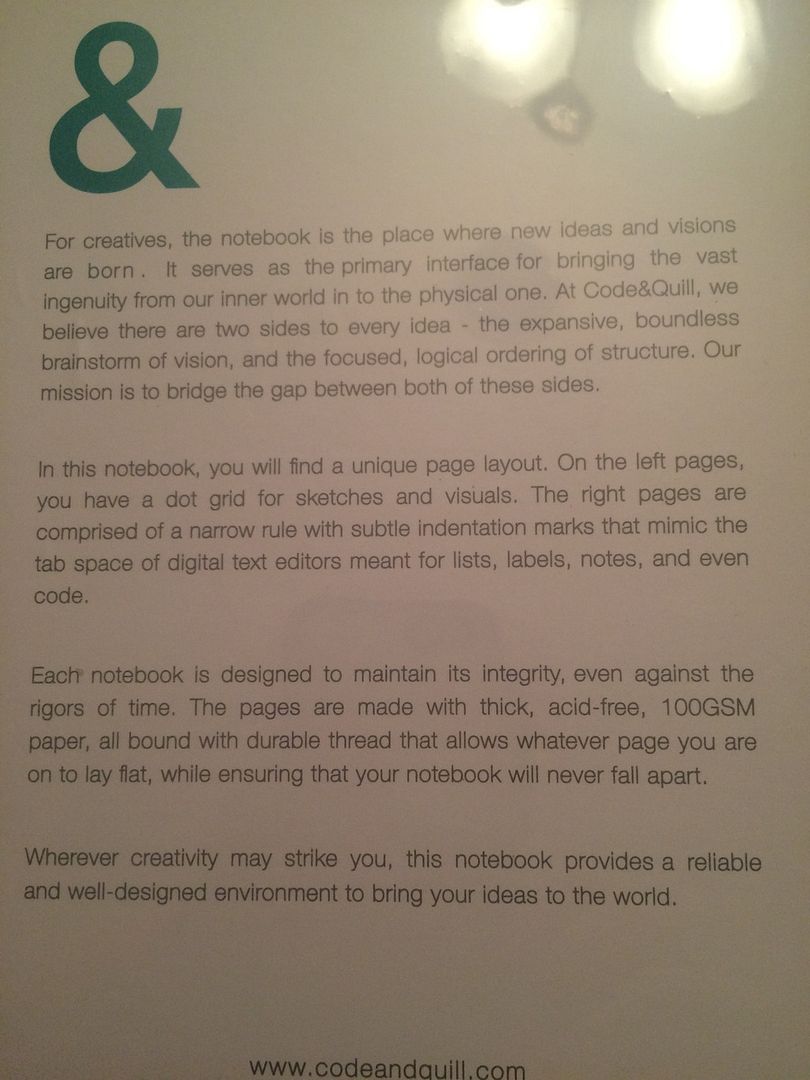 The Origin and the Scribe (a extra perk from ordering via Kickstarter) came nicely packaged in the mail via USPS. My Origin notebook did arrive with the tag on the front upside down- however, after e-mailing the company they sent me a new one with the tag affixed correctly. The new one arrived within 48 hours of my e-mail being sent to them. THAT is good customer service! Throughout the whole proccess- Code&Quill has had excellent service. They kept me informed throughout the creation, shipping and distibrution process.
The inside front cover of the notebook matches the label on the front:

I really adore these colors together! Teal/Gray is a favorite combo of mine these days.
The left hand side is comprised of little dot/grid paper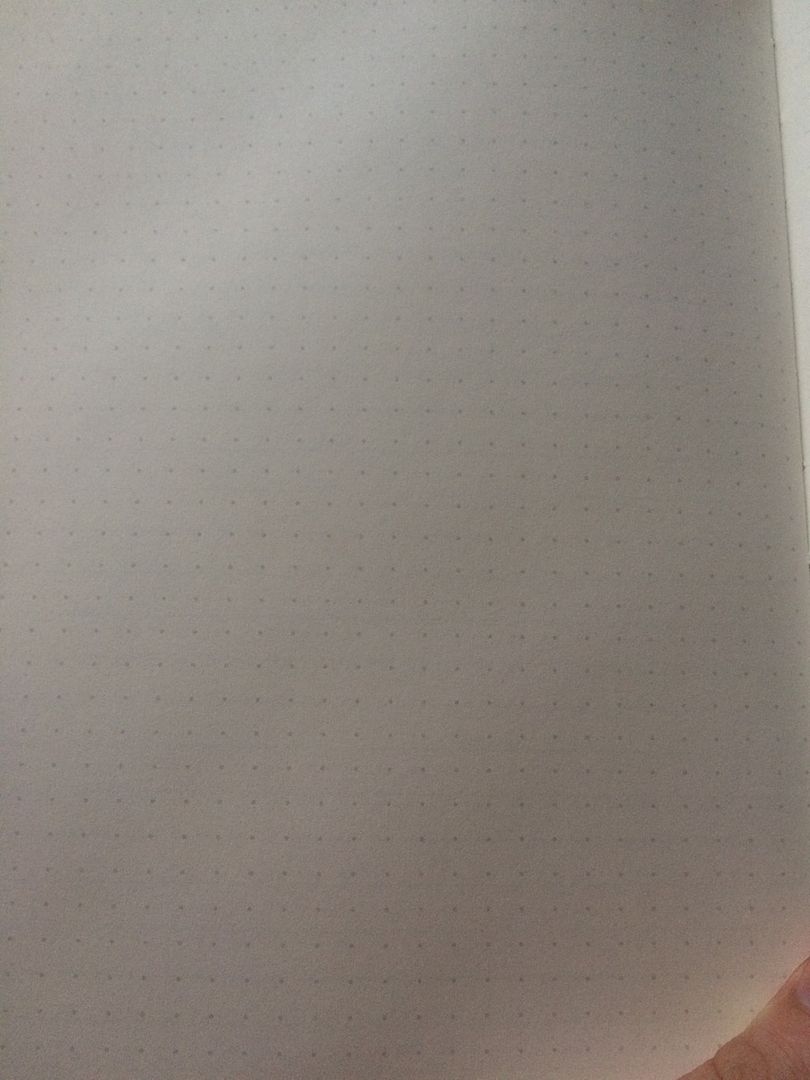 The right hand has the indentation rule.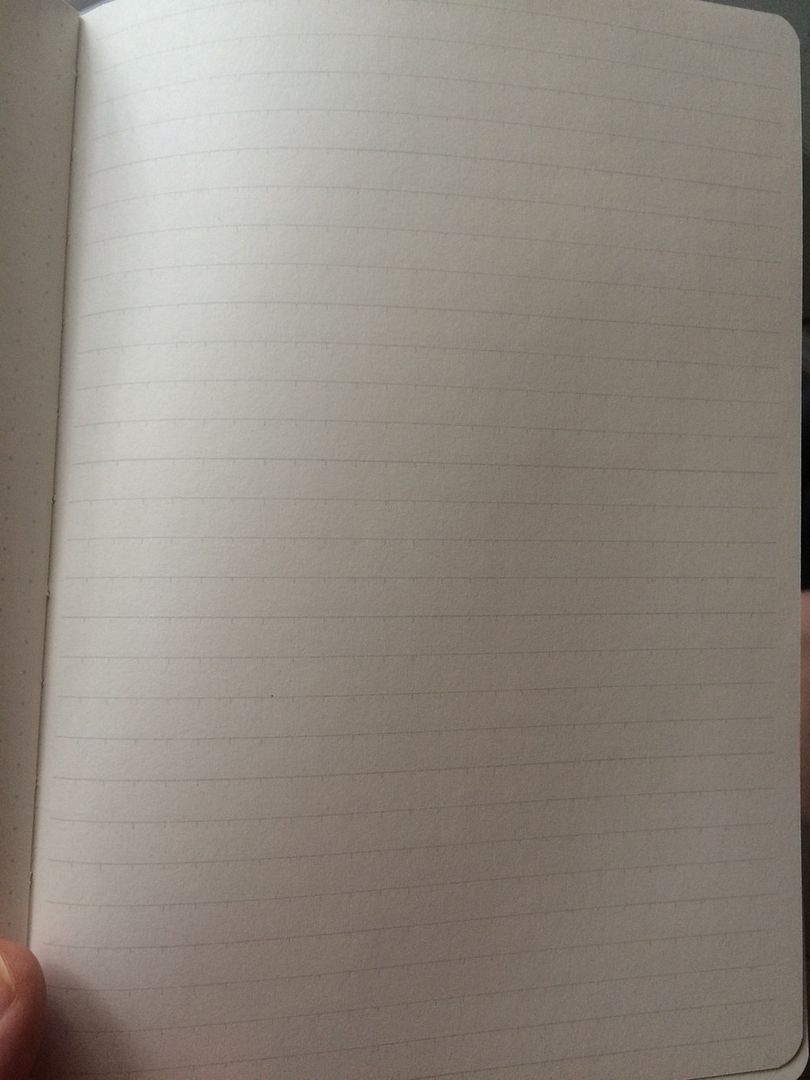 (I'll explain more in my post on Bullet Journaling about why this is super helpful).
Overall- I'm extremely pleased with this notebook and the company making it. Excellent customer service (quick to respond and remedy issues- even if you aren't looking for a remedy per se). Lovely, well made notebooks! Will definitely continue getting notebooks from them in the future!
Looking to purchase one? Head over to http://www.codeandquill.com/ to check them out!