Decluttering, Reorganizing and Frustration, Oh My
I am not the most organized person. I have this tendency to start working on one room... then getting distracted by another, etc. etc. etc.
I have recently realized though that having the right tools for organization really helps me to get things done correctly- if I don't have somewhere for a specific type of item to go- then it just keeps getting piled up somewhere and then getting moved throughout the house as I try to find it a home.
This weekend I decided to tackle a big issue that needed dealt with before we fully got into the homeschooling year- especially since both Kora and Kasey are doing lessons this year. The Homeschool storage.
This consists of several spaces but I wanted to focus on a specific kitchen drawer: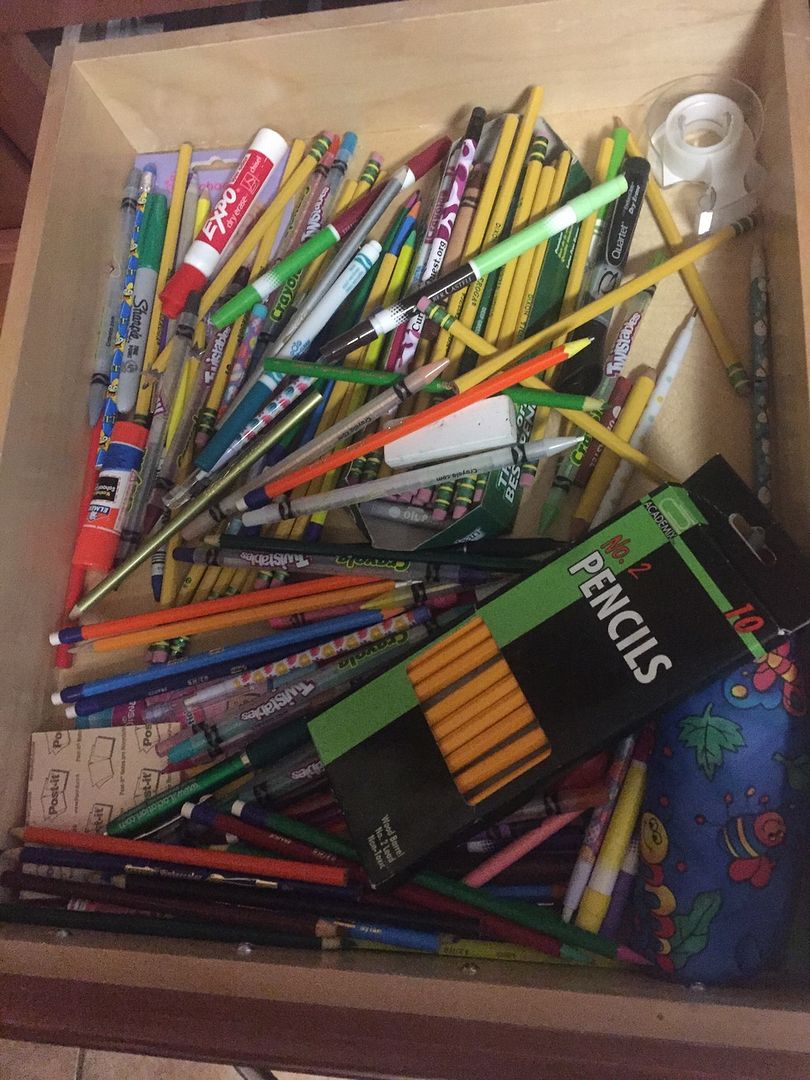 I forgot to take a picture before I pulled half the stuff out but it was full of paintbrushes, paint, pencils, markers, crayons,etc.
This is what I decided to use for storage: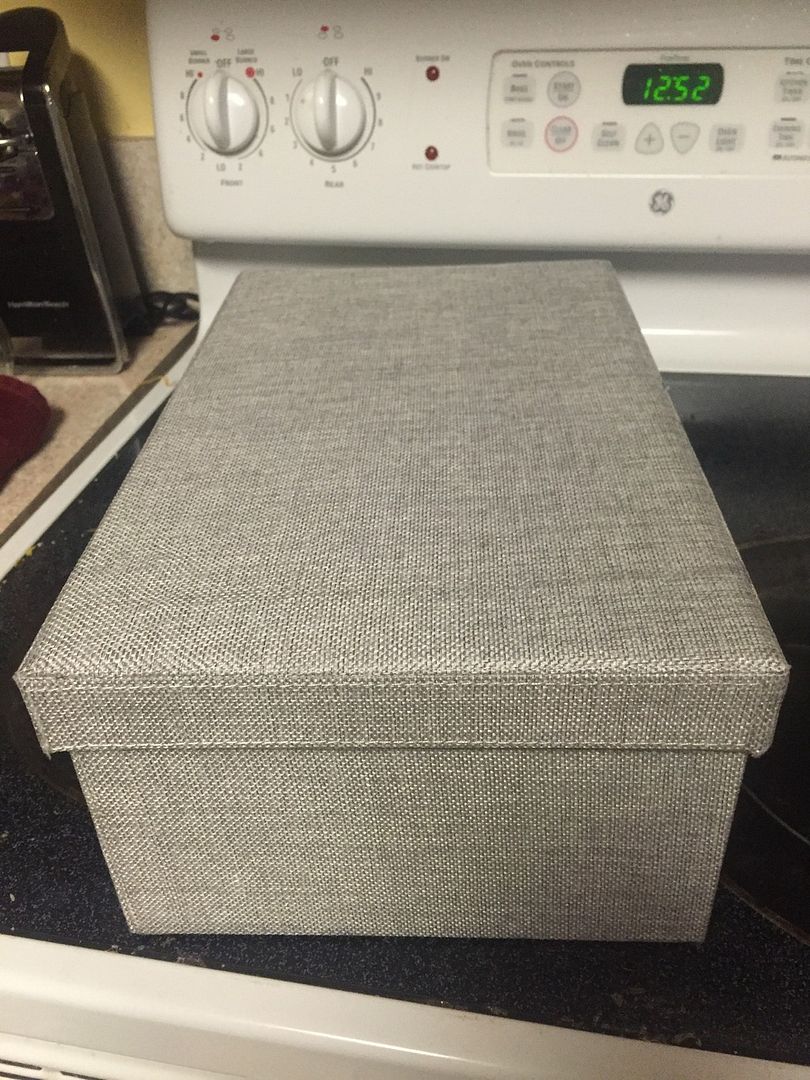 I decided to store the nicer art materials in it so that when Kasey wants them- they are safe and in one location! Plus- its not an eye sore in the cabinet!
This is how it ended up looking when filled: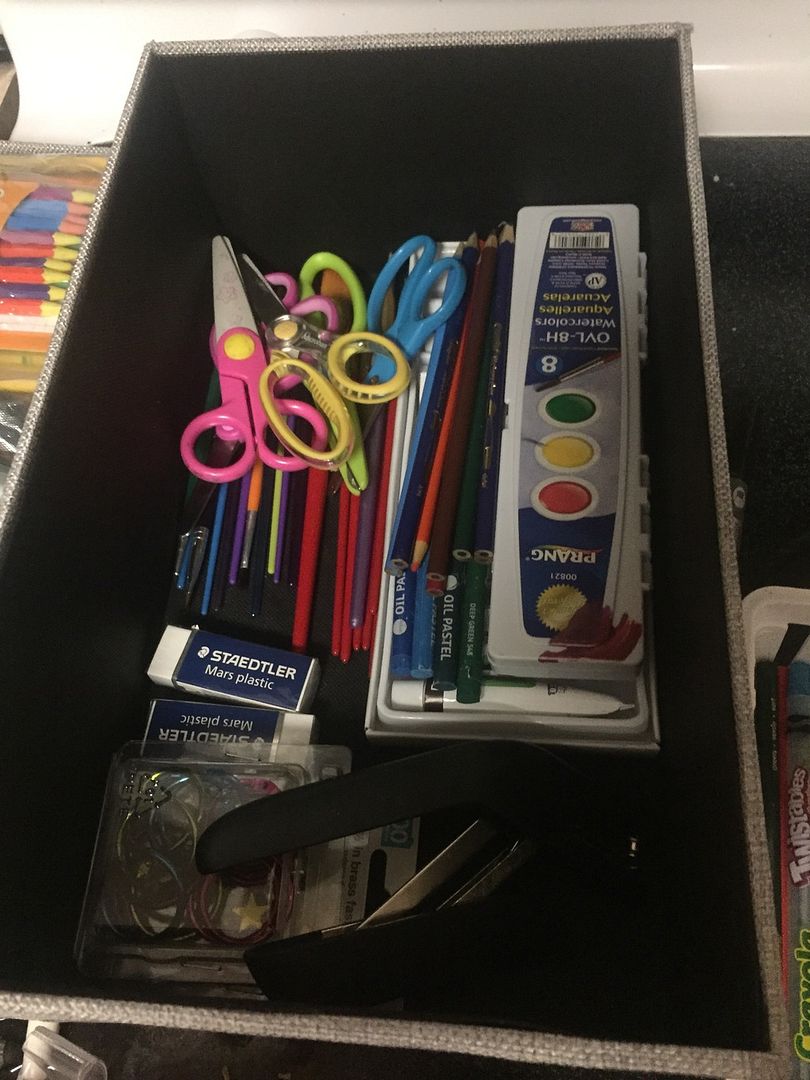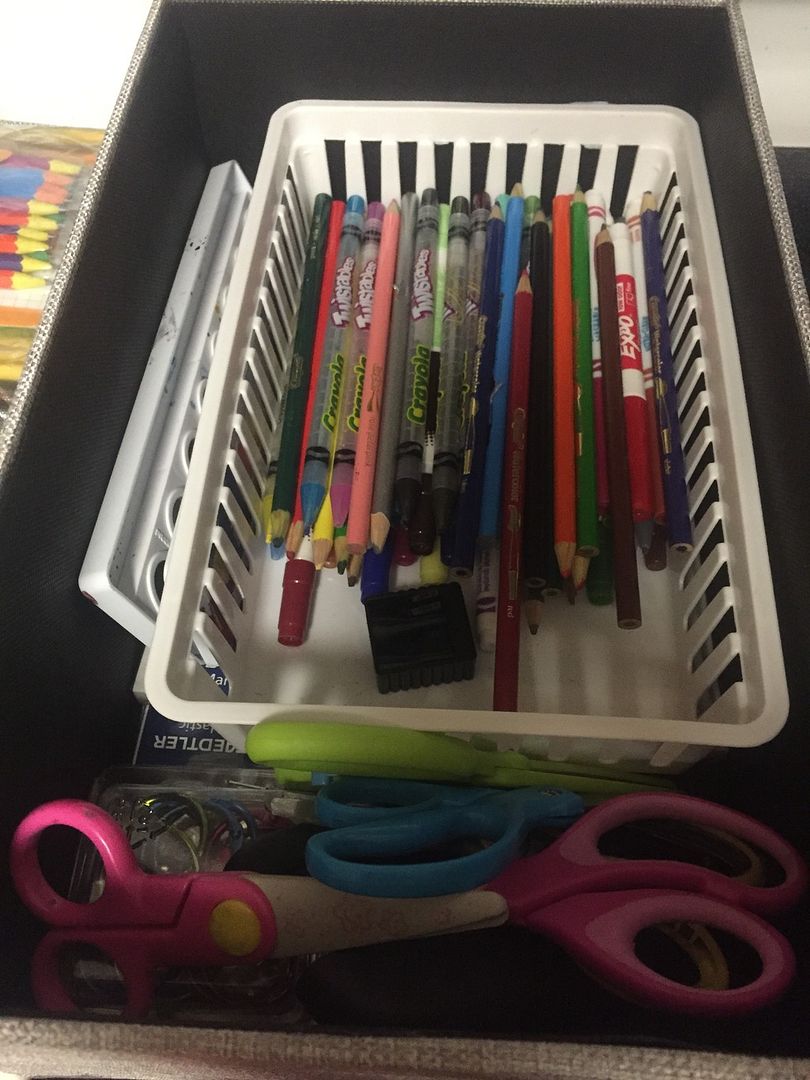 All the nicer crafting supplies in one box (plus scissors so the littles can't find them!) . This was definitely a win in the organizing department- now I just need to conquer the rest of the house... wonder how many boxes that would take! :)
You can find your own box like this here :http://amztk.com/fabric-storage-box
Disclaimer: I received this product at a reduced rate in exchange for my review/use of this item. My opinions on it are my own.