I've been focusing a lot lately on cleaning out my kitchen- getting rid of things that I don't use often and diminishing the amount of stuff I have to deal with .
I've been getting rid of extra plates that we never use, pans that I never reach for, glasses that we just will never use all at once, extra kids plates, etc. Honestly, I have an issue with not washing dishes right away and having excess kitchenware was making it worse.
Then I got to my drawer that holds my oven mitts and I faced a conundrum. Sure, I had a good amount of oven mitts but they all sucked.
Cheap ones= burning my hands.
Old ones= same problem due to them growing thin from wash and wear.
But I didn't want to spend a ton on new ones of various sizes and shapes and purposes.
So I started looking for something that fit all my needs- could be used to get things out of the oven, as a pot holder, something to keep hot pans from burning the counter top and for using when cooking on the grill.
I went to Amazon- the home of everything a person seems to need these days! (except for some exceptions- like school books for homeschooling. )
And I found these: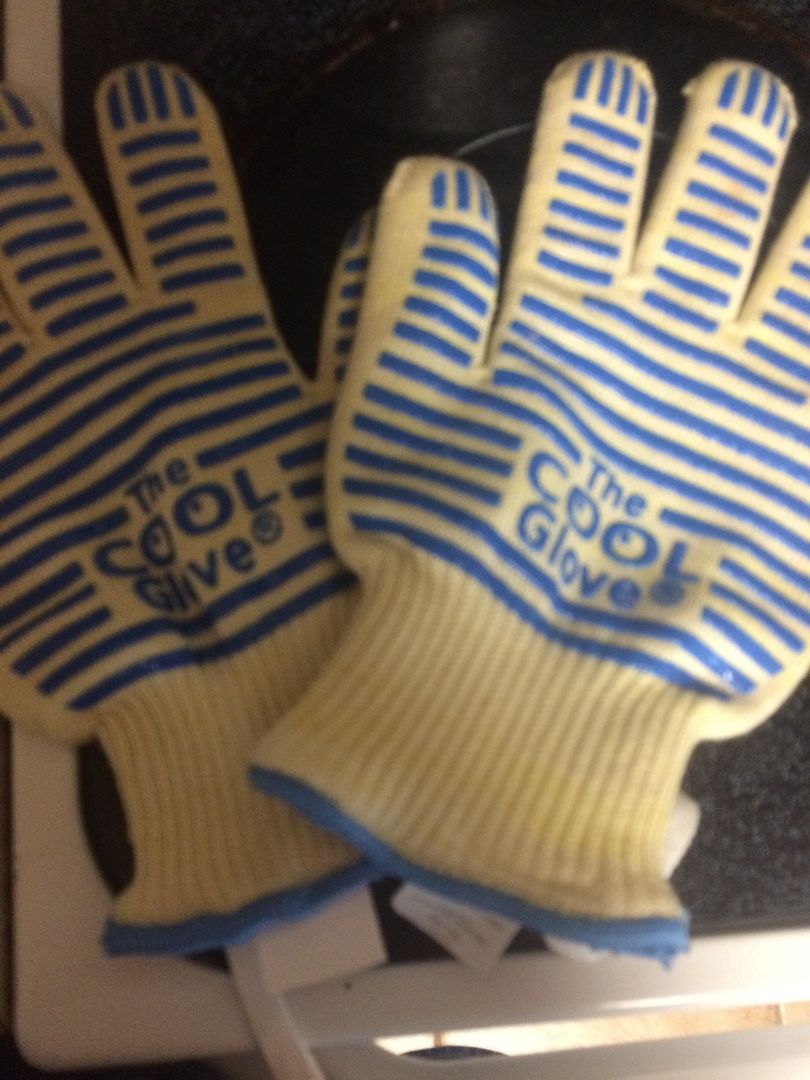 Definitely not your typical run of the mill oven mitt when you are looking for an oven mitt but these definitely fit what I was looking for.
My oven mitt drawer is now empty of everything except these and one other brand I decided to try!
I also tried these:
These work the same as the first set- the main different I noticed is these will fit better for people with shorter fingers. Mine are longer so they don't work quite as well. These will be most likely delegated to usage under cookie sheets and casseroles fresh from the oven. However, they do work and do fit- just not as well as the other pair.
The first set can be found here: http://amzn.com/B00P1G7VW8
The second set can be found here: http://amzn.com/B00QU8V7JO
Disclaimer: I received these at a discounted rate in exchange for my honest review of them.