ThinkFun Propeller Review
The kids were definitely excited about receiving this product to try out! It's the first thing I've received to review that they could actually participate in trying out.
I waited until we had a relaxing Saturday morning to take our time with this product and I'm glad I did. This is definitely something that you want to pay attention to the age range on. Kasey is about to be 7 and was barely able to help with any of it.
This is what comes in the box: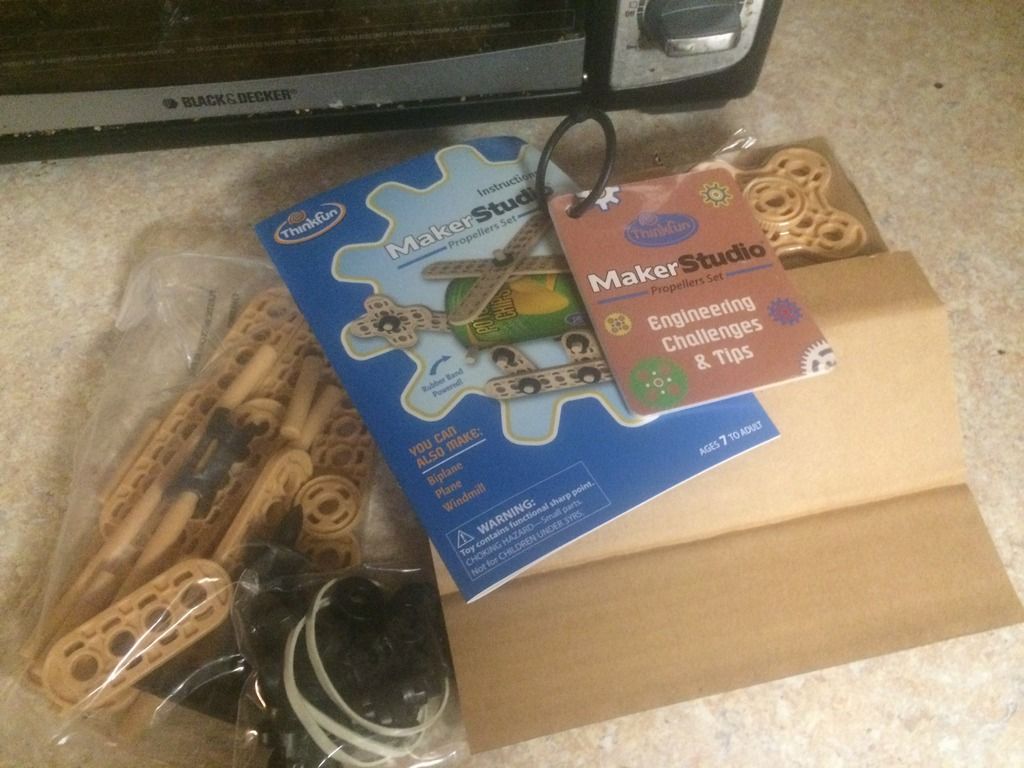 Instructions for the basic builds, a little rinb of cards with tips and challenges, then all the things needed for building the stuff they recommend.
We spread out all the parts on our table and started the process of picking out our project and figuring out where to start .

I was originally going to do Project 7 in the book but realized we were actually missing a necessary piece (I e-mailed them about it and am awaiting a response- but it's not a big deal). So we decided to create a plane. Fair warning- I'm horrible at these types of projects. Kasey does much better when we do these kind of things if her dad helps- this was no exception.
The first bump in the road was the realization that I needed to cut certain holes in the plastic bottle we were using for this project. It is smaller than the size they recommend but I didn't have anything else handy.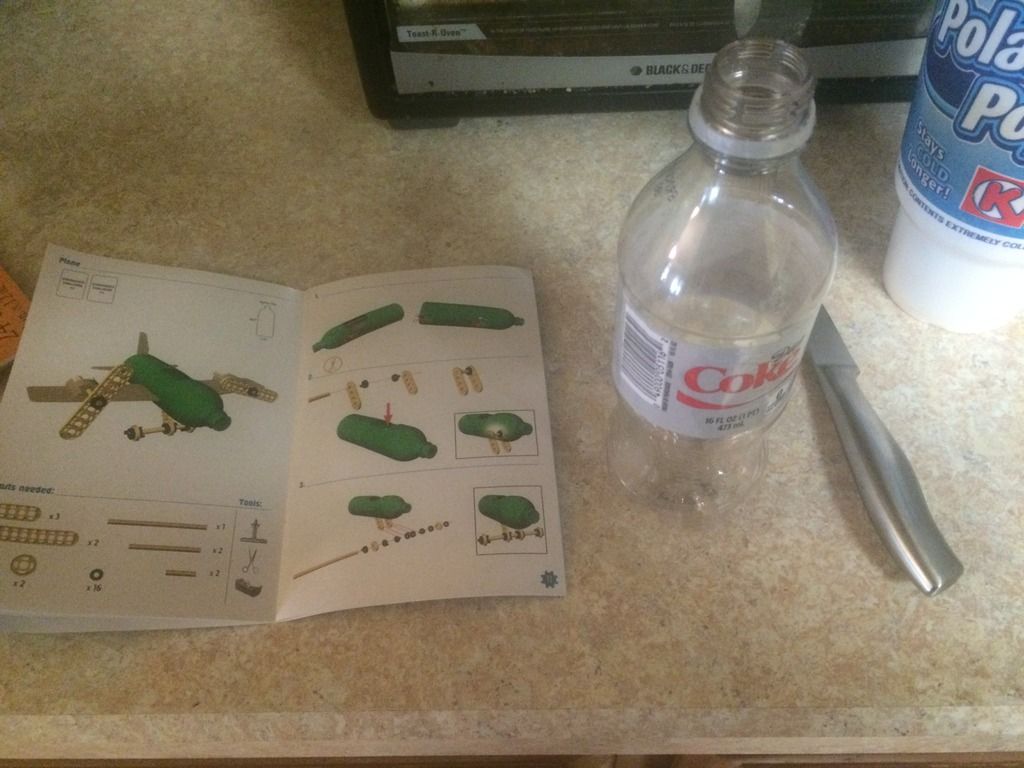 You can kind of see in this picture where I made some of the holes.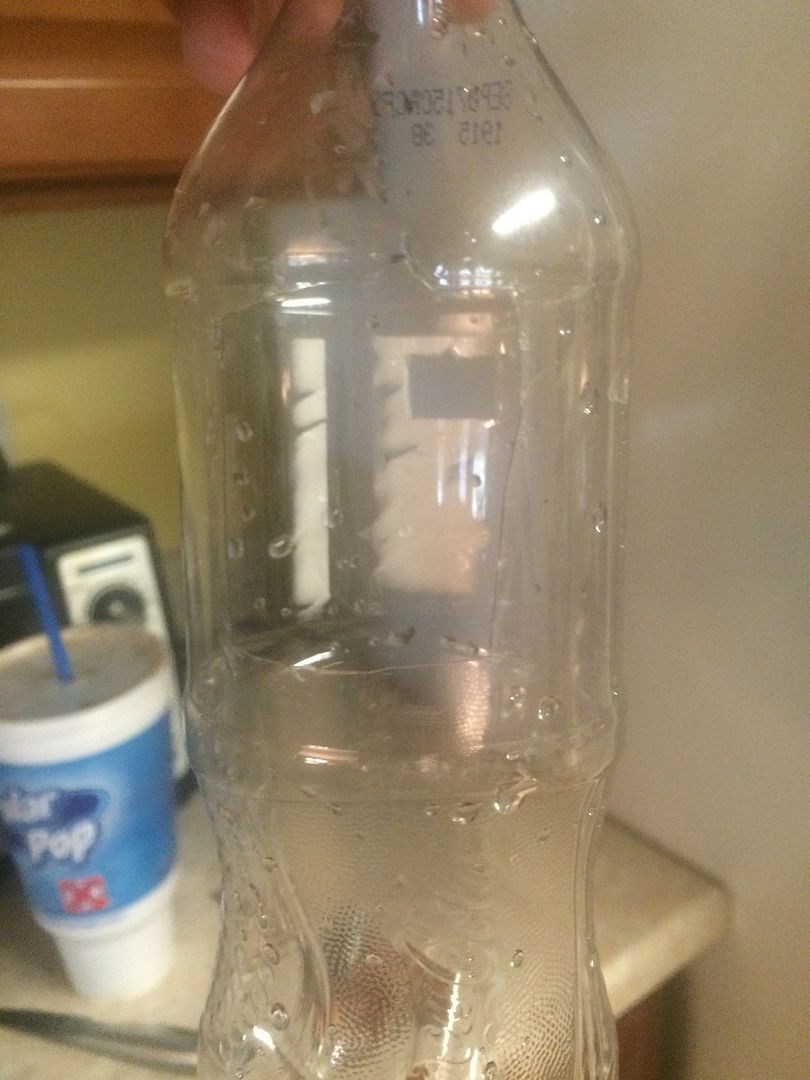 Next I added the front wheels- it took a bit of adjusting the hole I had made (the instructions show pictures- no written instructions so I had to figure some things out as I went- user error issues).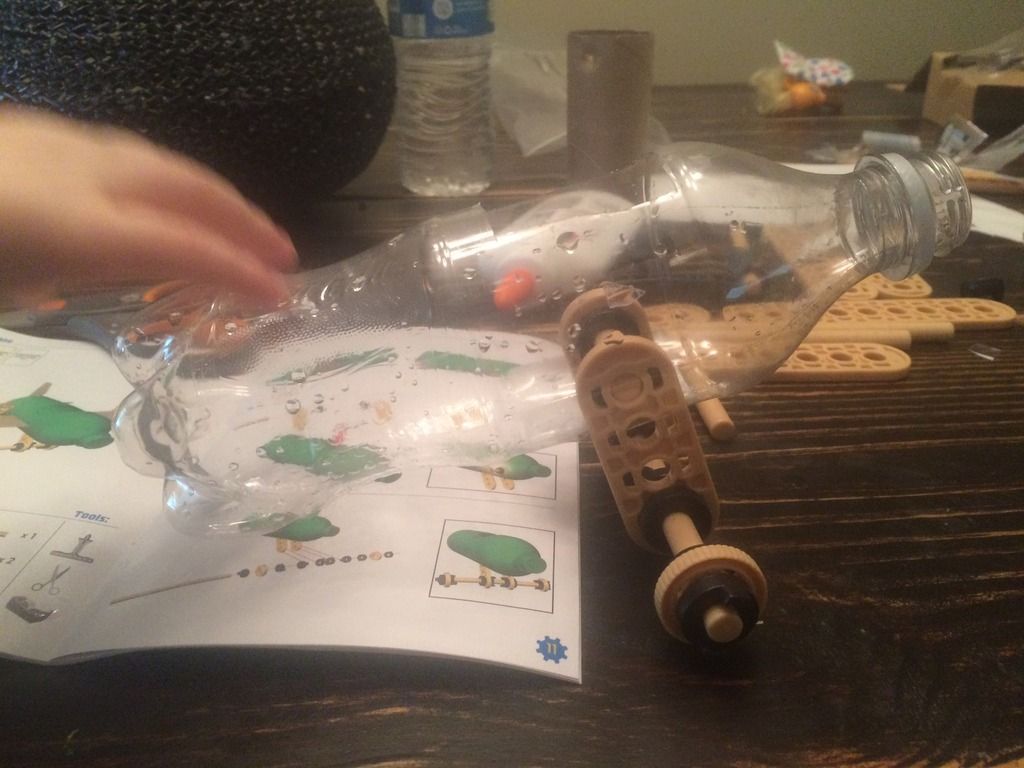 Next we were supposed to add a back wheel but I couldn't get it to stay properly (another user error)- so next we added wings. This was where it became obvious I needed a bigger bottle. I actually think I'd like to make this project again with a massive water bottle or a 2 liter. I think it would look awesome.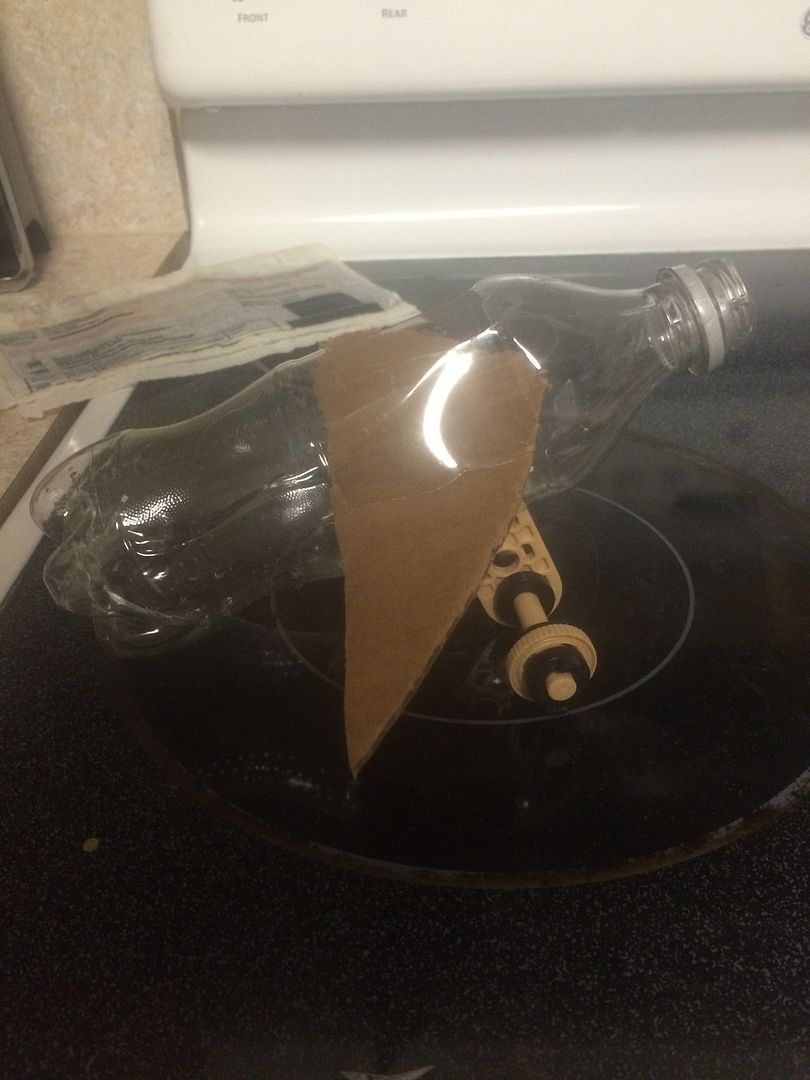 The hardest part of this craft/engineering project was adding the propellers to the wings. I messed it up horribly but the propellers do spin properly without hitting the bottle.

I didn't add the tail/propellor type thing because I was afraid I would mess things up even further. Overall, I really liked this project even though I'm not the craftiest at this type of thing. This project made it painfully obvious that it's good I'm not an egineer! Kasey enjoyed it although she was limited in what she could do. We also have the winches set which we will be trying later on today as well. I think this is definitely a product for 7+. There are obviously always exceptions depending on your child but Kasey did struggle- especially since she could not cut the bottle herself. She did help put the propellors together and the wheels and such.
You can find this product here: http://amzn.com/B00TLEMNL0
Disclaimer: I did receive this product for free in exchange for my honest, unbiased opinion. However, my thoughts and reviews of products are always my own. I will be honest about whether or not I like something or not!